London based experimental pop/noise rock outfit TAYNE fronted by Tralee's Matthew Sutton are due to released their debut album Breathe on StrangeBrew in November and have a 21 date UK/Ireland planed to celebrate concluding with a home-town gig in Tralee on November the 29th.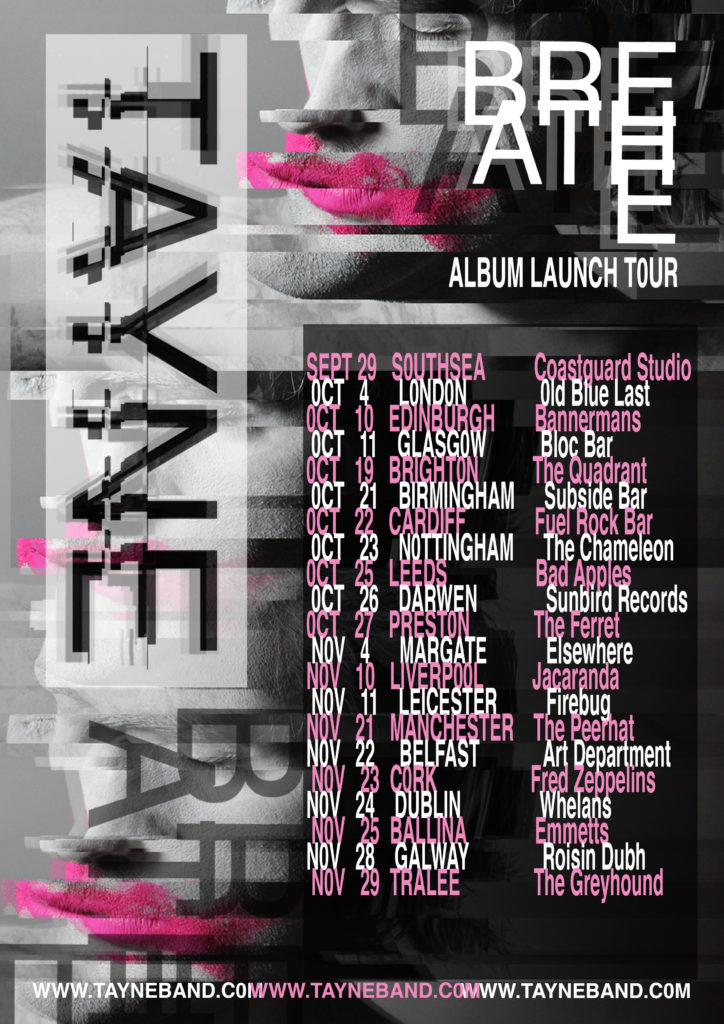 TAYNE's music is an aural assault that welds moody, atmospheric vocals, punishing guitars, and overwhelming electronics, to pulsating rhythms; creating a unique listening experience.
Before his move to London Matt was a ClubHeadBangBang regular, he last graced the stage back in 2012 with his previous band It Was All A Bit Black & White.