It is galling that 10% of your payment is going on fees when you buy a ticket for a show.
You likely have a easy way of transferring funds electronically, so lets give this a try…
When booking a ticket you can select 'Bank Transfer', and select how many tickets you require.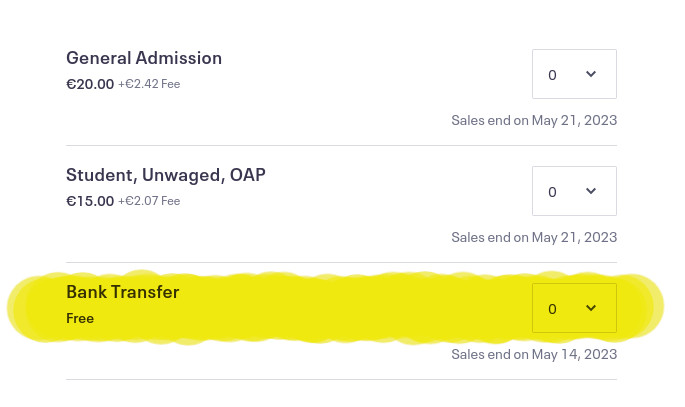 You can then transfer the required amount direct to our account adding your email address or booking reference in the 'Payment Reference' field, and then go a spend the processing fee you just saved in a local business 🙂
---
Bank details
BIC:
TRRIIE21XXX
IBAN:
IE35TRRI99101603862317
This account is with Cara Credit Union, 45-47 Ashe Street, Tralee, you can verify that if you wish !