Junior Brother
An idiosyncratic, challenging and richly lyrical singer/ songwriter, Junior Brother is the pseudonym of Co. Kerry, Ireland singer Ronan Kealy. Following his acclaimed debut album "Pull The Right Rope" (a Choice Music Prize nominee for Irish Album of the Year), Junior Brother has whipped up a dedicated following thanks to unmissable live shows, and music both excitingly forward-looking and anciently evocative. His strange stories unfold with reckless abandon upon an idiosyncratic Guitar and Foot Tambourine accompaniment, influenced as much by the avant-garde as music from the middle ages and his home place in rural Ireland.
"Part of new folk revolution that's making household names of Lisa O'Neill and Ye Vagabonds, Killarney's Junior Brother, aka Ronan Kealy, is a strange and wonderful talent."
– Sunday Business Post
Website
Videos
---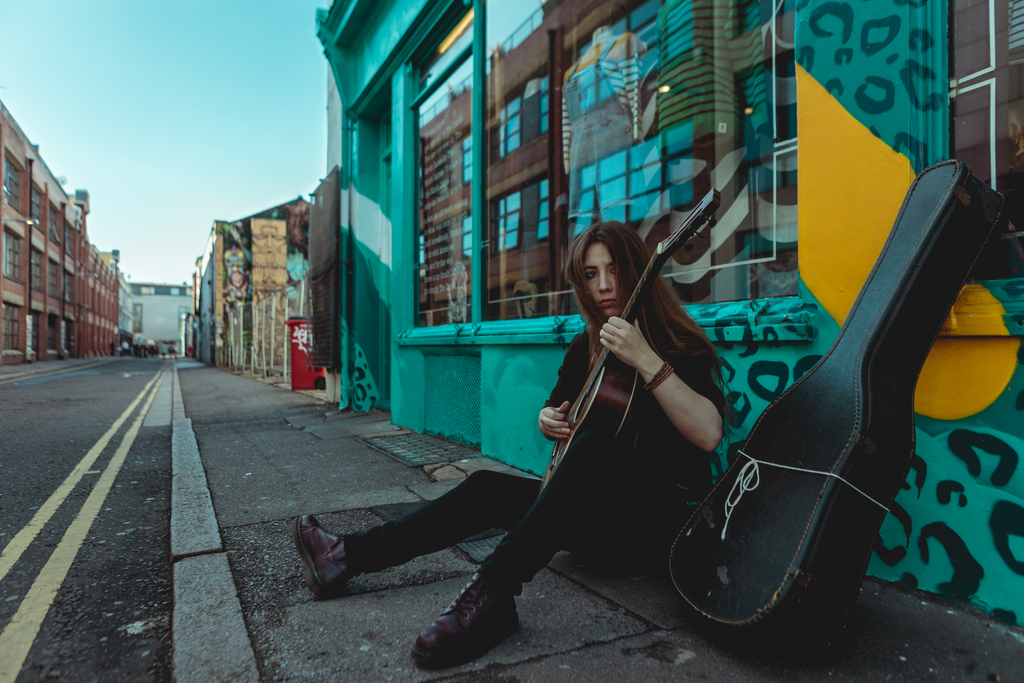 Gwenifer Raymond
Gwenifer Raymond began playing guitar at the age of eight shortly after having been first exposed to punk and grunge. After years of playing around the Welsh valleys in various punk outfits she began listening more to pre-war blues musicians as well as Appalachian folk players, eventually leading into the guitar players of the American Primitive genre.
She released her sophomore LP 'Strange Lights Over garth Mountain' at the end of 2020 to rapturous response. Her debut 'You Never Were Much Of A Dancer' emerged on Tompkins Square to the same response in 2018. She has found herself equally embraced by fans of old-west and equally, by left field/experimental audiences. Appearances throughout the UK and the EU as well as the US marks her out as one to watch.
"Its intricate folk melody is Welsh and Celtic in style but American Old West in practice. The rhythmic patterns mimic the swift dynamics of a fiddle with a country twang. Western music was originally influenced by traditional folk music from England, Wales, Scotland, and Ireland; Raymond's seamless crossover grows from these historically intersecting roots."
– Stereogum
Website
Videos
---
This event is supported by Department of Tourism, Culture, Arts, Gaeltacht, Sport and Media and Kerry County Council through the Local Live Performance Programming Scheme.